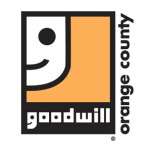 Some great news.  La Quinta HS Friends of Music has once again be selected to host a Goodwill Donation Drive. Last year we collected the 4th largest amount in Orange County.
Collection Date:
Sunday, May 13, 2017 at LQ from 9am to 3pm
Pre-Collection Dates (10am to noon): 
 This event has three benefits:
1. It provides items for Goodwill Industry programs.
    They provide jobs for many who would not be employable elsewhere.
2. It provides the opportunity to our sons and daughters to help those less fortunate than ourselves.
    Last year we had 80 enthusiastic students show up at 6 AM on a Sunday!  Many more throughout the day.
3. Goodwill pays us $75 for every "rolling cage" that we fill.
    We filled 30 cages last year, 1 1/2 semi-trailers.
OK, one more….gives us a reason to clean out our homes and garages for a great cause.
Even though this is a long ways off, the key to a successful drive is pre-collecting items before the event. We will have pre-collection dates in the months leading up to the event.
The requested items are clothing, household goods (no furniture), and eWaste.  
Corporate donations are key to our success. Last year eWaste really helped as we received a large corporate donation of 19 pallets of monitors, computers, keyboards, and cables.  We need your help by talking to your employer.  Most companies have old office equipment that they need to dispose of.  We can arrange pickup.
This time of year, many of us will be cleaning out our closets and stuff.  Please start putting things aside.  If you have items that you really want to have removed right now call me and we can make arrangements.
Items Requested: Clothes, Shoes, Toys, Small Appliances, E-Waste, etc.
Acceptable donations: clothing, accessories, housewares, linens, pillow, blankets, bedding, small appliances, smaller tv's, computers, monitors, radios, stereo systems, power tools, books, DVD, VHS tapes, CDs, records
Unacceptable: furniture, damaged/broken/soiled/heavy items, large TVs, area rugs, refrigerators, washers, sandboxes, barbecues, auto parts, tires, auto seats, hazardous waste, paint, unframed glass, flammable chemicals, magazines, encyclopedias6
Examples of Acceptable E-Waste
Answering Machines, Recorders
CD/DVD Drives, VCRs, Recorders, Players
Calculators
Cameras
Cell Phones, Blackberries, Palm Products
Computer Backup Batteries
Computers/Laptops/Desktops
Computer Wire
Dictation Machines, Recorders
Dry Ink Cartridges
Empty Computer Cases
Fax Machines
Hard Drives
Ink Cartridges (empty or Full)
Keyboards, Mice, Speakers
Medical Monitoring Devices
Microwave Oven
Miscellaneous Computer Parts
Monitors
Motherboards
Power Supplies
Printers
Radios, Walkie Talkies
Servers
Telephones
Televisions (consoles, HDTV, plasma, portable, etc)
Examples of Not Acceptable E-Waste
Batteries unless contained in the device
Electronic white Boards
Hazardous Material
Large Floor Model Copy Machines